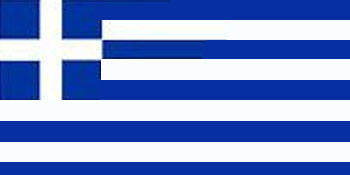 Thanos Kapagiannidis – Spyros Liarakos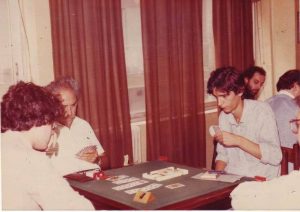 The Kapagiannidis-Liarakos partnership was a pairing that will feature in the history of Greek bridge, having decisively contributed to the development and spread of the game.
They were the first pair to achieve a European distinction for Greece, winning a gold medal in 1987 at the EEC Youth Championship in Falkenburg, The Netherlands. Their participation in the National Youth team and, later on, in the Open team, gave great impetus for bridge to be treated as a game of sporting competition and fair play. With their ethos, they became role models and set new standards for bridge in Greece.
Unfortunately, both have passed away at an early age, leaving a great legacy for the new generation of young players to follow. The history of the two players includes 3 Panhellenic Pairs Championships (1996, 2001, 2004), 4 Panhellenic Teams Championships (1997, 2000, 2001,2003), 1st place in the Cup of Balkan Friendship (2005), 1st place in the Youth Championship of the EEC (1987), 5th place in the European Youth Championship (1988) and twice 10th place in the EBL Teams Championship (1995, 2001).
They will be forever champions in our hearts.