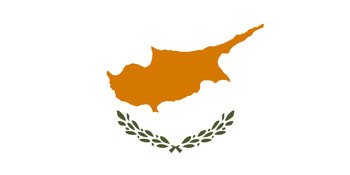 Paul Astreos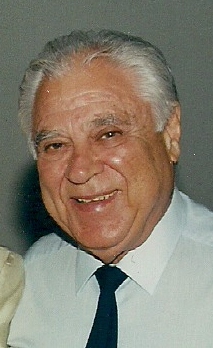 Paul Astreos was for a number of years the Chief Tournament Director of the Cyprus Federation. Ηe brought the Rules of Duplicate Bridge and books for table movements from England. From 1979 to 1998, Paul served at different periods as the Federation President. He created the library of the Federation, endeavoured to strengthen the relationships with the Greek Federation, succeeded in making the Cyprus Bridge Federation a member of the European Bridge League and World Bridge Federation and secured the recognition of bridge in Cyprus as a mind game recognised by the Cyprus Olympic Committee and the Cyprus Sports Organisation.
Stelios Evangelides and Agnes Vermeiren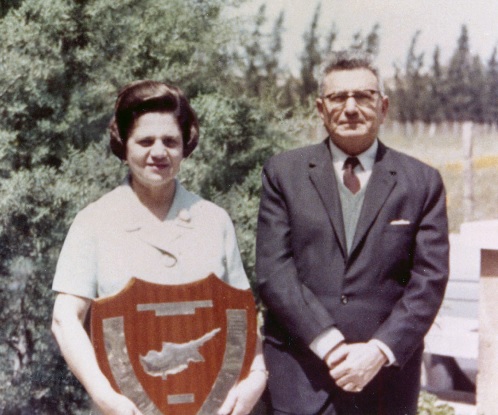 In 1960 the Cyprus Bridge Federation was established with Judge Stelios Evangelides as its first President, holding the position for the next 20 years!
He was a top player who kept winning all the important prizes, and for this reason he was nicknamed "The Strangler" by his bridge partner. Everyone, who had the privilege of working with Stelios Evangelides, really appreciated his wise advice in the problems that they faced.
The first secretary of the Federation was David Percival, who retired shortly thereafter, leaving the administrative burden of the Federation to the young and very good bridge player, Agnes Vermeiren.
In the words of Stelios Evangelides in a speech to the Nicosia Club, Agnes served the Federation as Secretary and as President, but where she truly excelled through her charming personality and public relations skills was as the secretary of the Federation, to which post she was elected at a very young age in 1961 and holding it for 23 whole years!
Apart from being a top player, winning many trophies, Agnes was also the Tournament Director and a great teacher of many students.