Maria Erhart
(1944 – 2011)
Undoubtably, Maria Erhart was not only "La Grande Dame"of Austrian Bridge, but also of the international Bridge scene. Starting in 1969, when she came across Bridge for the first time in a traditional "Kaffeehaus" in Vienna, she demonstrated real Bridge flair and her quick perception, her combination of fast thinking and her psychological approach made her one of the best Bridge players in Europe within a very short time, and worldwide soon afterwards.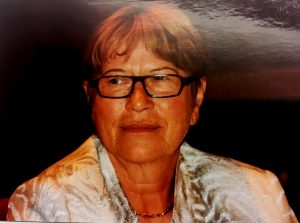 "The best man of the Austrian Open Team is a woman" – was Benito Garozzo's comment when Maria was awarded a brilliancy price for the best play of a hand. Her unbelievable table presence, her superb playing technique and her feeling for bidding made her a successful Bridge player, winning not only all the Austrian Bridge tournaments but many international tournaments. Maria won almost all Ladies titles worldwide; the Venice Cup is the only tournament she did not win (just Silver!). Her technical performance and her behaviour towards opponents will make Maria Erhart unforgettable.
1973 – European Women's Teams – 3rd
1991 – European Champion Women's Teams, Venice Cup – 2nd
1992 – Women's Team Champion Olympiad,
Winner World Women's Individual Championship
1995 – European Mixed Pairs championship – 2nd
1996 – European Champion Mixed Pairs, European Champion Teams
1998 – World Champion Woman Teams
1999 – European Women's Teams – 2nd
2002 – European Champion Mixed Teams
2003 – European Open Champion – Women's Pairs
Karl Rohan
(1934 – 2008)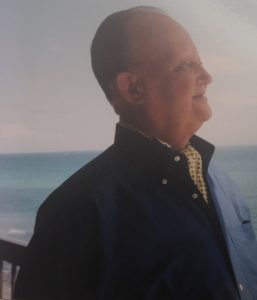 Sir Karl Rohan was not only a successful Bridge player; he was one of the first Non Playing captains to study all the opponents' convention cards to prepare his team for all their matches. Ultimately, this led to a European Championship and second place in the World Team Championship.
His biggest successes:
1985 – European Team Champion, 2nd Place World Team Championship
1994 – World Champion Seniors Team, Transnational Senior World Team Series, Nissan Rand Cup
1998 – World Champion Seniors Team, Transnational Senior World Team Series, Nissan Rand Cup
1,2,3- Rankings in almost all international (St. Moritz, Deauville, etc.) and national tournaments (Wachau, Gmunden, Open Pairs, Open Teams, Salzburg)