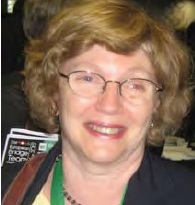 Born in 1949 in London, Nicola is the daughter of Pat and Nico Gardener, both international players. She married Jonathan Smith in 1983 and they have two children, Katherine (1984) and Joshua (1987).
She taught bridge for 40 years at The London School of Bridge founded by her father. She was honoured by Queen Elizabeth with the award of the MBE (Member of the Order of the British Empire) in 1995.
Nicola has represented Great Britain and then England in 24 European championships from 1970 to 2016, winning eight gold medals(first in 1975, last in 2016), together with several silver and bronze medals.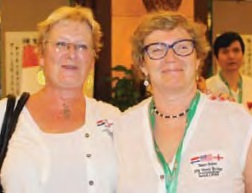 She has represented England in eleven Olympiads between 1976 and 2016, winning silver in 1976 and gold in 2008 and 2012, and several further silvers. Nicola was the winner of world women's individual in 1994, with further silver and bronze medals in later editions.
Nicola was on the winning Venice Cup teams in 1981 and 1984, and recorded several further silver and bronze medals.
Nicola has won all national events in England several times including the prestigious Gold Cup in 2015.