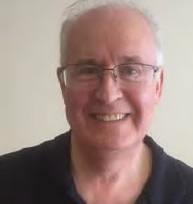 John Holland was born in 1950 in Burnley, Lancashire.
He worked as a purchaser and office Manager for over 20 years, and then became a computer programmer and eventually a full time professional bridge player.
He represented England on the Open team in 2006 and 2008 but it was in Senior Bridge he made his mark.
He was on the winning team in the D'Orsi Bowl in 2009, the World Senior teams (the Rand Cup) in 2010, and the Senior European Championships in 2014.
In addition to his three Gold medals he won a bronze medal in the Rand Cup in 2014 and a bronze in the Open Teams of the European Open Championships in 2005.
John married Michelle Brunner in 2008 and has won every major championship in England.