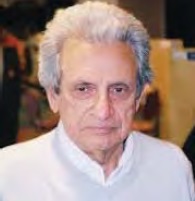 Benito was born in 1927 in Naples; at age six, he learned the concept of trick taking from his brother, who also taught him how to play chess.
During the second World War, he learned how to play bridge using a 1933 edition of a book by Culbertson.
Benito won thirteen world championship titles with the Italian Blue Team, starting in 1961 when he was added as a last minute substitute for the Bermuda Bowl. He played in regular partnership with Pietro Forquet up to 1972 and then with Giorgio Belladonna.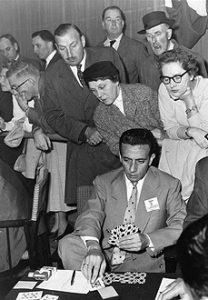 The record of his playing success on our website begins in 1961 with 17 Gold Medals straight in Team events, followed by a few Silvers and again Gold. His most recent podium finish was in the Open Teams of the European Open Championships in Ostende in 2013, where he won a Silver medal – at the age of 86!!
Benito plays on Bridge Base Online most evenings, with the username sillafu and he will be 90 years old in September 2017.