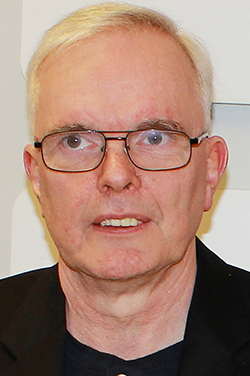 The European Bridge Community is deeply saddened to hear of the death of Jón Baldursson fom Iceland.
Jón was a player of the Iceland team that won the Bermuda Bowl in Yokohama in 1991 and was part of the Iceland/Great Britain team that won the 1st World Mixed Team Championship in Rhodes in 1996. He won the 2nd Generali World Open Individual Championship in Paris in 1994.
A European Grand Master and World Life Master, Jón had played more than 600 international matches representing Iceland and was their highest ranked player and a wonderful ambassador for bridge.
Jón was inducted into the EBL Hall of Fame in 2019.
Our deepest condolences to Jón's family, friends and colleagues.