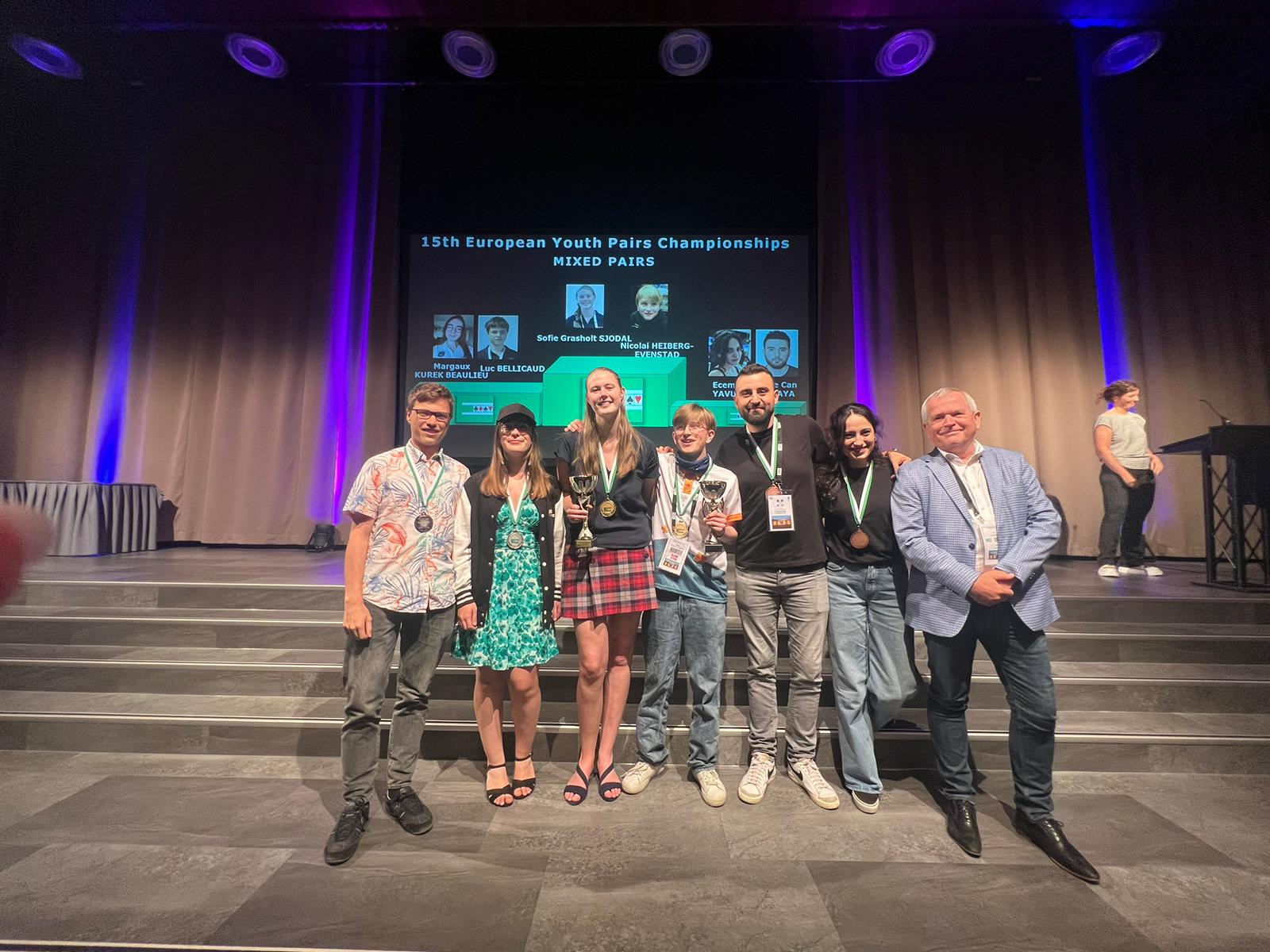 Congratulations to the medal winners as the Mixed and IMP Pairs Championships both came to an end on Wednesday. The medals were presented to the winners at the Closing Ceremony on Wednesday evening.
The Mixed Pairs was won by Sofie Grasholt Sjodal and Nicolai Heiberg-Evenstad of Norway, with 63.17%, over 5% clear of second-placed Luc Bellicaud and Margaux Kurek Beaulieu of France, who scored 58.09%. The bronze medallists are Turkiye's Ecem Yavuz and Emre Can Akkaya, on 56.57%.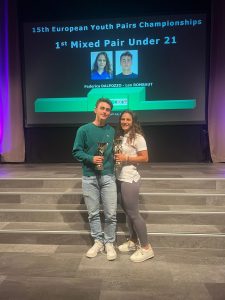 Apart from the medallists, Federica Dalpozzo (Italy) and Leo Rombaut (France) placed 1st in the Under 21 category.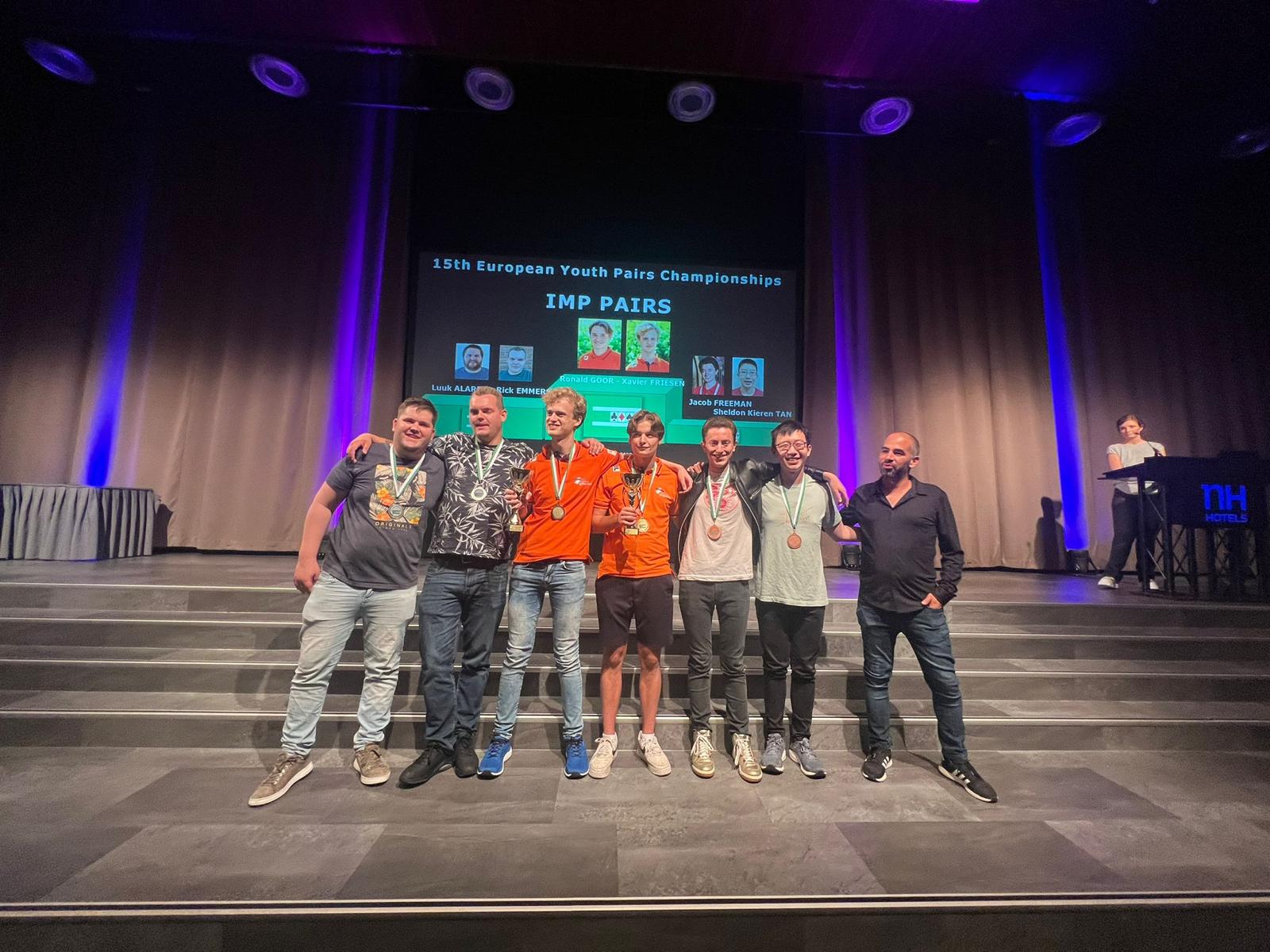 The IMP Pairs was won by the long-time leaders, the Dutch pairing of Ronald Goor and Xavier Friesen, with a score of +1.75 IMPs per board. The silver medal was won by another Dutch pair, Luuk Alards and Rick Emmers, on +1.42, with third place going to the combined Canada/Singapore pair of Jacob Freeman and Sheldon Kieren Tan, who scored +1.11 IMPs per board. Apart from the medallists, Kimberley Rachel Hudson and Lucy Norman of England placed 1st in the Under 21 category.