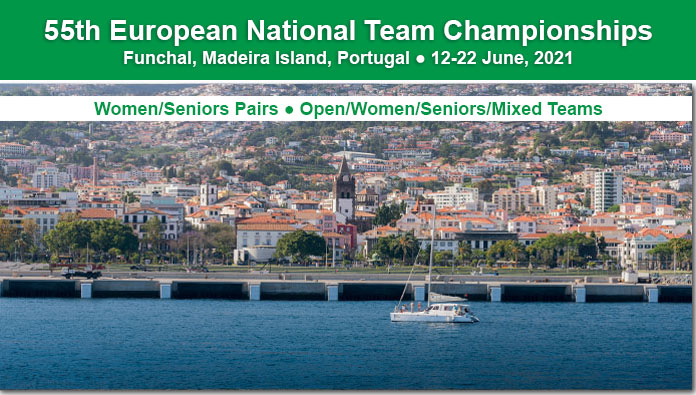 The EBL, together with our Portuguese hosts, fully intends to arrange the European National Teams and Women/Seniors Pairs Championships as scheduled from June 12-22 in Funchal/Madeira.
Appropriate measures to mitigate exposure to the virus will be implemented on site, and applied to all participants.
This is, of course, subject to any entry or other restrictions imposed by the local government at the time.
Preliminary schedule for the Championships is:
12-15 June Women/Senior National Pairs
16-22 June Women/Senior National Teams
12-22 June Open National Teams
16-22 June Mixed National Teams