Today we celebrate the crowning of two more European Open Championship winners with the presentation of the medals for the Women's and Senior's Teams.
Women Teams podium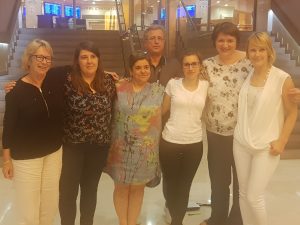 1. Apple Pie: Tatiana Dikhnova, Catherine d'Ovidio, Katarzyna Dufrat, Tatiana Ponomareva, Sylvie Willard, Justyna Zmuda.
2. Poland: Cathy Baldysz, Zofia Baldysz, Grazyna Brewiak, Danuta Kazmucha, Anna Sarniak, Marta Sikora,, Miroslaw Cichochi (cp).
3. Desadima: Sally Brock, Barbara Drinovec Drnovsek, Marusa Gold, Susanna Gross, Diana Nettleton, Debbie Sanford
3. Netherlands Blue: Carla Arnolds, Pauline Doedens, Sandra Kolen, Anke Wijma, Alex Van Reenen (cp), Rob Van den Bergh (coach).                                                    
Senior Team podium: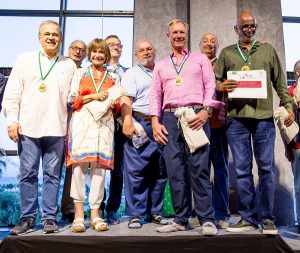 1. Lall: Michal Kwiecien, Hemant Lall, Zia Mahmood, Krzysztof Martens, Reese Milner, Wlodzimierz Starkowski, Petra Hamman (cp).
2. Fox: Naci Demirbas, Mehmet Ali Ince, Mesut Karadeniz, Namik Kokten, Mehmet Emin Copur (cp).
3. Penfold: John Holland, David Kendrick, Sandra Penfold, Norman Selway, Brian Senior.
3. Szenberg: Wit Klapper, Jerzy Michalek, Miroslaw Milaszewski, Stefan Szenberg, Woyciech Uszynski, Sophie Waksam.
We also congratulate the winners of the BAM II event, Team Vinciguerra
BAM II Teams podium: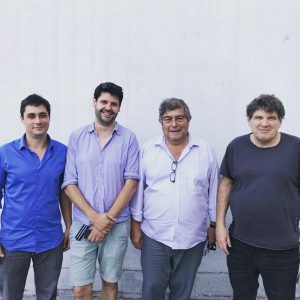 1. Vinciguerra: Thomas Bessis, Frederic Volcker, Philippe Soulet, Herve Vinciguerra.
2. Valio: Berk Basaran, Vladislav Nikolov Isporski, Valentin Kovachev, Ronald Peter Kral, Umran Semerci, Ahu Zobu.
3. Autobhan: Alon Apteker, Peter Fredin, Gary Gottlieb, Craig Gower, Anders Morath, David Wrang.