Open
Norway (Terje Aa, Boye Brogeland, Nils Kare Kvangraven, Espen Lindqvist, Allan Livgard, Ulf Haakon Tundal, Christian Venneroed Npc, Sten Bjertnes Coach) won Gold medal in the Open Series, with Israel (Ilan Bareket, Alon Birman, Assaf Lengy, Amir Levin, Dror Padon, Josef Roll, Ehud Friedlander Npc) claiming the Silver and Russia (Yury Khiuppenen, Jouri Khokhlov, Vadim Kholomeev, Georgi Matushko, Sergey Orlov, Evgeni Rudakov) the Bronze. Joining the European line-up qualified for the Bermuda Bowl 2019: Sweden, Netherlands, Monaco, England & Italy.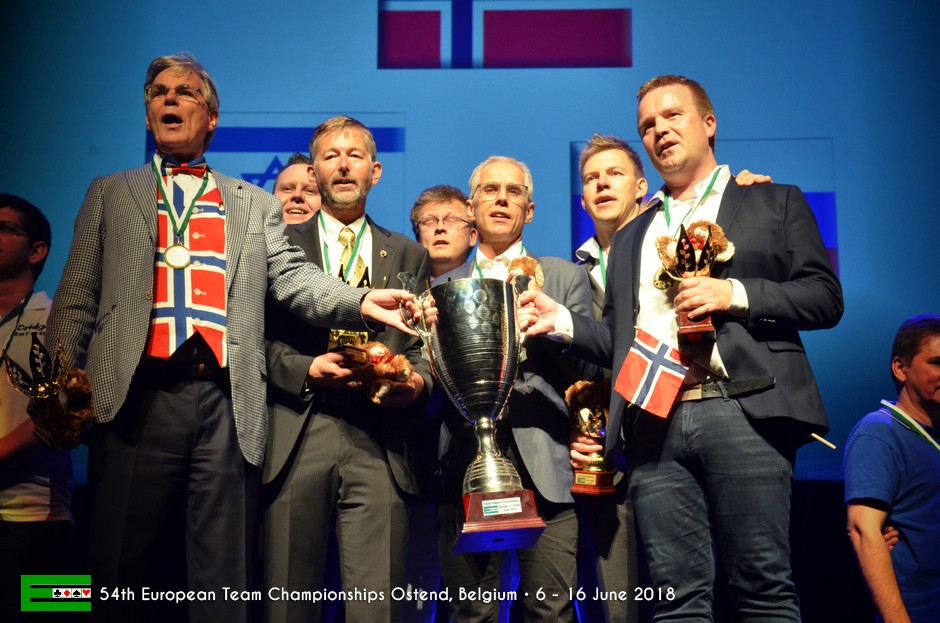 Women
Poland (Cathy Baldysz, Zofia Baldysz, Katarzyna Dufrat, Danuta Kazmucha, Anna Sarniak, Justyna Zmuda, Miroslaw Cichocki npc) won Gold in the Women's Series, Sweden (Catharina Ahlesved, Kathrine Bertheau, Ida Gronkvist, Maria Gronkvist, Jessica Larsson, Cecilia Rimstedt, Kenneth Borin cng, Carina Wademark coach) are Silver medalists with claiming the Bronze Norway (Ann Karin Fuglestad, Liv Marit Grude, Marianne Harding, Torild Heskje, Bodil Nyheim Oigarden, Gunn Tove Vist, Tormod Roren npc, Jon-Egil Furunes coach). Completing the line-up for the Venice Cup: Denmark, England, Netherlands, Scotland & France.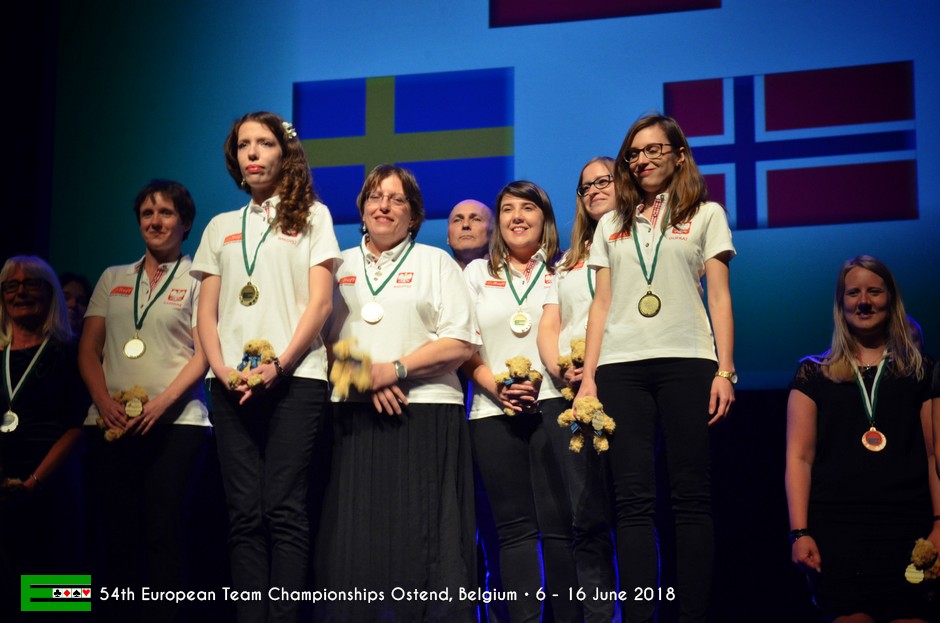 Senior
France (Michel Abecassis, Guy Lasserre, Michel Lebel, Alain Levy, Philippe Poizat, Philippe Soulet, Eric Gautret npc, Michel Bessis coach) won the Gold medal in the Seniors' Series, with Sweden (Mats Axdorph, Bengt-Erik Efraimsson, Per Gunnar Eliasson, Bjorn Fallenius, Anders Morath, Mats Nilsland, Olle Wademark npc, Carina Wademark coach) taking the Silver and the Bronze going to Poland (Piotr Bizon, Michal Kwiecien, Victor Markowicz, Krzysztof Moszczynski, Wlodzimierz Starkowski, Marek Szymanowski, Wlodzimierz Wala npc). France, Sweden, Poland, Ireland, Denmark, Norway, Netherlands & England are the eight European teams to participate in the d'Orsi Senior Trophy next year.