Sweden won the U26 Open series with France and Poland taking the silver and bronze medals respectively. The other qualifiers for the 2018 World Championships are Netherlands, Italy and England.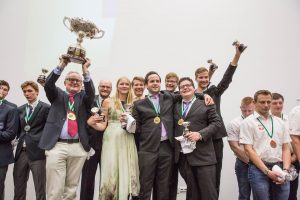 Congratulations to Martin Loefgren (npc), Tom Gards (coach), Ida Gronkvist, Mikael Gronkvist, Adam Stokka, Ola Rimstedt, Simon Hult, Mikael Rimstedt.
The U21 Championships was  decided by the narrowest of margins, just 0.15 VP, with
Sweden taking the gold, Israel the silver and England the bronze, after Israel had led for
part of the final round.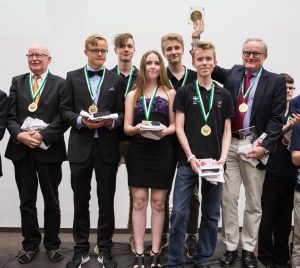 The other World Championship qualifiers are Bulgaria, Netherlands and Italy. Congratulations to Lars Nilsson (coach), Alexander Sandin, Teo Bodin, Sanna Clementsson, Erik Hansson, Castor Mann, Martin Loefgren (npc).
Netherlands led going into the final round of the U26 Women and also led at the end of the
match, which is when it matters, of course, but Poland held the overall lead briefly and took silver, with England winning bronze. The other three teams who qualified for China 2018 are France, Hungary and Turkey.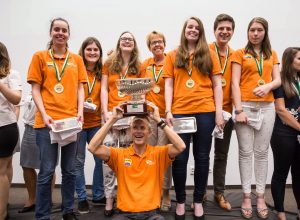 Congratulations to Esther Visser, Sandra Kolen, Merel Bruijnsteen, Anneke Simons (npc), Janneke Wackwitz, Aarnout Helmich (coach), Mette Lejeune, Wubbo De Boer.