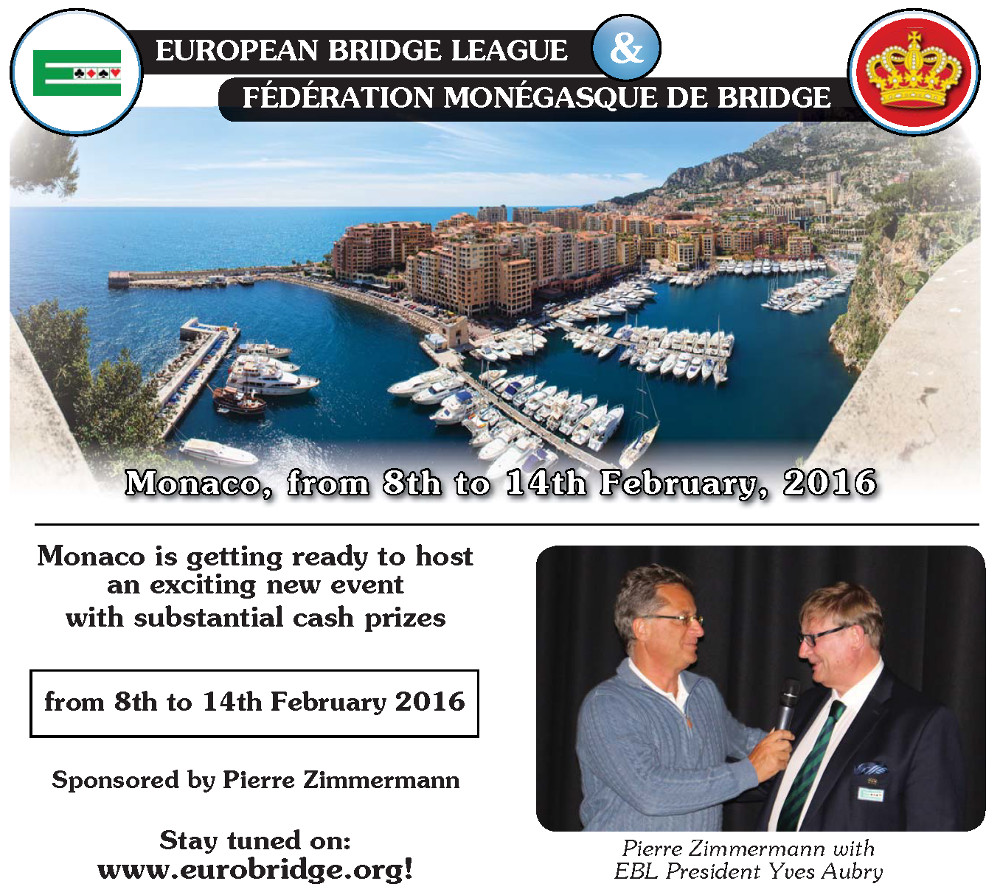 The European Bridge League and the Federation Monegasque de Bridge are proud to announce a new exciting event in Monaco from 8th to 14th of February 2016.
The Tournament will be sponsored by Pierre Zimmermann with substantial cash prizes.
Coming soon with further news
Click here to watch the interview with Pierre Zimmermann.
Win a Free Entry – Click here to discover the Contest!