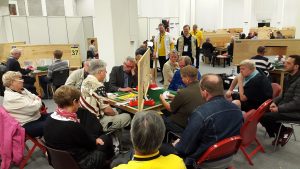 These are Transnational Pairs and Team Championships and consist of the Mixed, Open, Women and Seniors competitions. These Championships welcome not only European players, but also those coming from all eight zones of the World Bridge Federation.
These championships take place over a two-week period during the second half of June every odd-numbered year.
The EBL is delighted to announce that the Turkish Bridge Federation has agreed to host the 9th European Open Bridge Championships in the Ephesus Convention Center in Kusadasi from 15th to 29th June 2019.